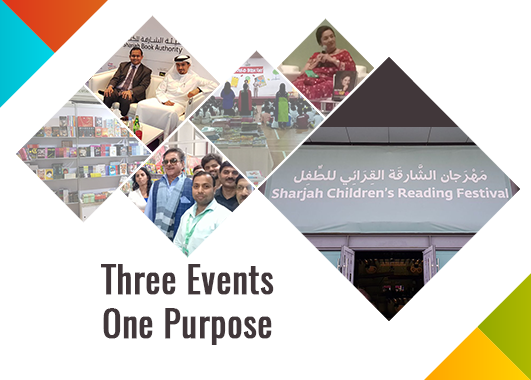 April was a busy month, and I fool you not!
I've been hopping around places doing something I love the most- attending book fairs, meeting my fellow publishers, the audience we direct our efforts to cater to, and building connections that we hope, last for decades.
My journey began with the London Book Fair 2018, accompanied by my Federation of Indian Publishers (FIP) colleagues and ended with the Abu Dhabi International Book Fair. Three events back to back with just one aim- reimagine a future that is empowered with knowledge and readers who are socially sensitive!
London Book Fair 2018
The London Book Fair, was a three day affair that kicked off on 10th April, 2018. It is one of the biggest book fairs in the world and can easily be considered as the gateway to publishing. The London Book Fair sees participation from more than 25,000 publishing professionals.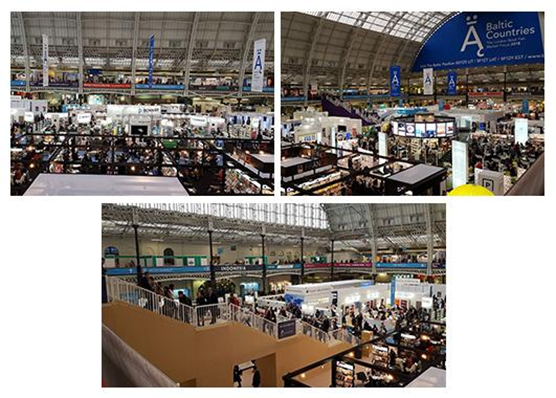 The major highlight of the book fair was the sterling awards night with elated spirits, as our very own Mr. Asoke Ghosh was honoured with the Simon Master Chairman's Award. His contribution and service towards publishing has been instrumental on a global level. Mr. Asoke Ghosh has been the major driving force behind bringing IPA back in India after 25 years for the 32nd IPA Congress.
Sharjah Children's Reading Festival 2018
Sharjah International Reading Festival, a cultural celebration not just limited to children but also a fun experience for parents and adults, started on 18th April 2018. Due to prior plans and engagements I and my fellow Federation of Indian Publishers members made it to the Sharjah Reading Festival on 24th April, 2018. Let's just say, this month was devoted to books and cultivating a reading environment for children around the world. Sharing the major highlights of this event below-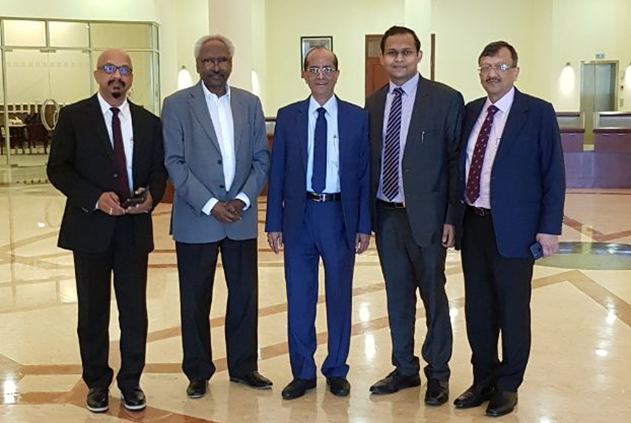 Abu Dhabi International Book Fair
Prints Publications couldn't be part of the London Book Fair but we made sure we didn't miss the Abu Dhabi International Book Fair. Prints publications had exhibited a stall at the book fair to bring book lovers a step closer to their favourite books and journals from 25th April, 2018 to 28th April, 2018. Apart from Prints, CAPEXIL and National Book Trust had also exhibited their stalls as well. Here's more from the event-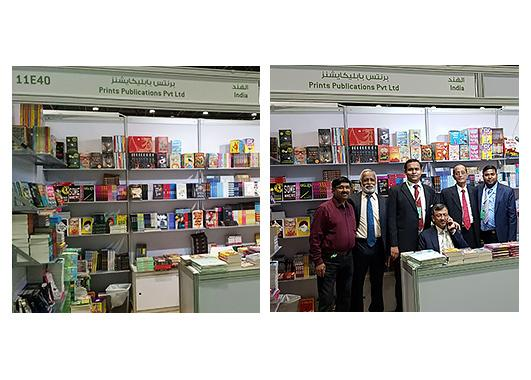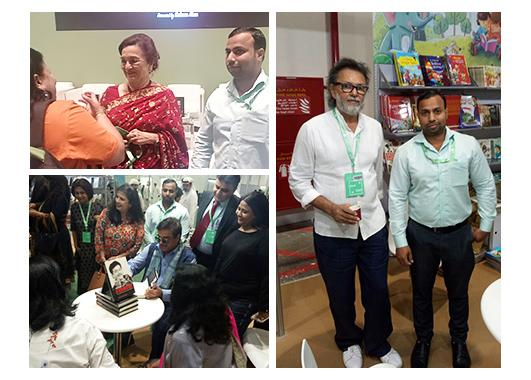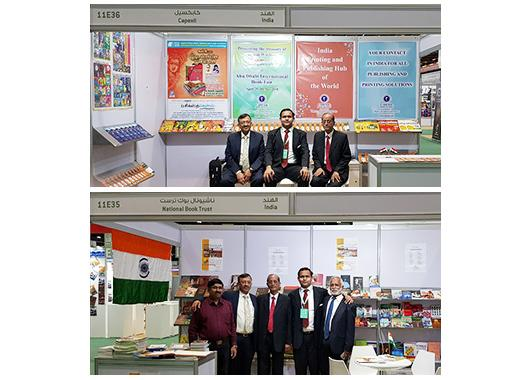 This month has been tiresome but worth every second. Expecting some more action this year. Till then, "May the book vibes be with you!"