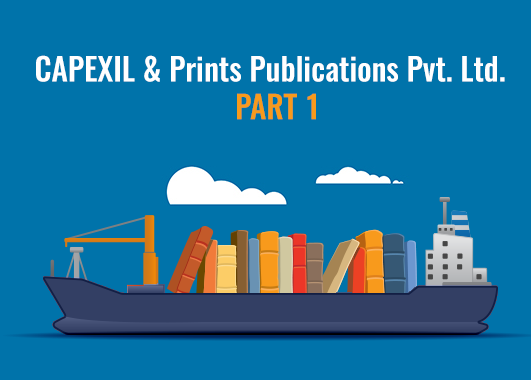 Exports of printed books, newspapers, pictures in India decreased to 41.24 USD million in 2016 from 142.12 USD million in 2015. In order to facilitate the export of chemical-based and allied products, the Ministry of Commerce, Government of India, had set up CAPEXIL, an Export Promotion Council, in 1958. CAPEXIL is an ISO 9001:2008 certified organisation, offering a number of services to boost the economic growth and support employment generation at the same time.
It also sends trade delegations to all major and developing markets around the world, to showcase Indian exports all over the world through exhibitions and fairs. It not only lends a helping hand to the sourcing needs of an importer anywhere in the world, but also fulfils the selling needs of Indian exporters.
My association with CAPEXIL dates back to April 2015. Out of the 16 panels represented by CAPEXIL – I'm, at present, the Member of Regional Committee, Books, Publications & Printing Panel, Northern Region CAPEXIL. Our company, PRINTS PUBLICATIONS PVT. LTD., has been receiving awards from CAPEXIL over 15 years for Outstanding Export Performance and Export Achievement in publishing.
Being the Director of Afro Asian Book Council, CAPEXIL has supported our initiatives to boost and recognize commendable works in Indian publishing industry, such as seminars on Afro Asian Cooperation in Publishing & Printing and Award Ceremony 2015, and Co-operation in Marketing of Books and Printing in Asia & Africa and Award Ceremony 2016.
CAPEXIL, being an apex body for publishers, leads to growth in exports, eventually leading to greater productive efficiency. Which is, indeed, the need of the hour for India, as it still has to pick up significantly to bolster any real growth in the economy.