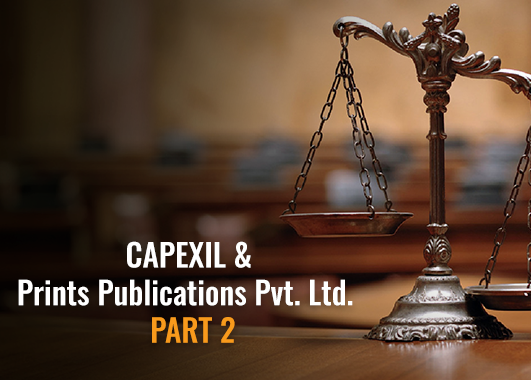 Moving ahead from where I left the topic in my last blog about CAPEXIL: Aiding Indian Publishing Industry, and how Prints Publication Pvt. Ltd. and I have always been closely related to CAPEXIL. CAPEXIL is an apex body set up by the Ministry of Commerce to promote Indian Exports as per the Article of Association of the Companies Act, and it is mandatory to hold elections every year for 6 product panels of CAPEXIL.
I'll be particularly talking about the July 2017 elections here. The procedures began in the beginning of July. Invitation for nominations for the position of panel representative (Chairman) in the reconstitution of the Committee of Administration (CoA) was declared for the below pannels:
A.  Books, Publications & Printing Panel
B.  Ossein & Gelatine Panel
C.  Misc. Products Panel
D.  Rubber Products Panel
E.  Paints, Printing Ink & Allied Products Panel
F.  Glass & Glassware Panel
Prints Publications Pvt. Ltd. had also filed for the election as a nominee for the Books, Publications & Printing Panel, and was included in the list of valid nomination forms received. Due to some unavoidable circumstances, we had to withdraw from the same. As scheduled, elections took place between 14th and 17th September 2017 via e-voting. Some representatives got selected anonymously while the rest underwent fair elections. At the 59th AGM on 18th September 2017, it was communicated that the election results would be declared in the CAPEXIL website on 20th September.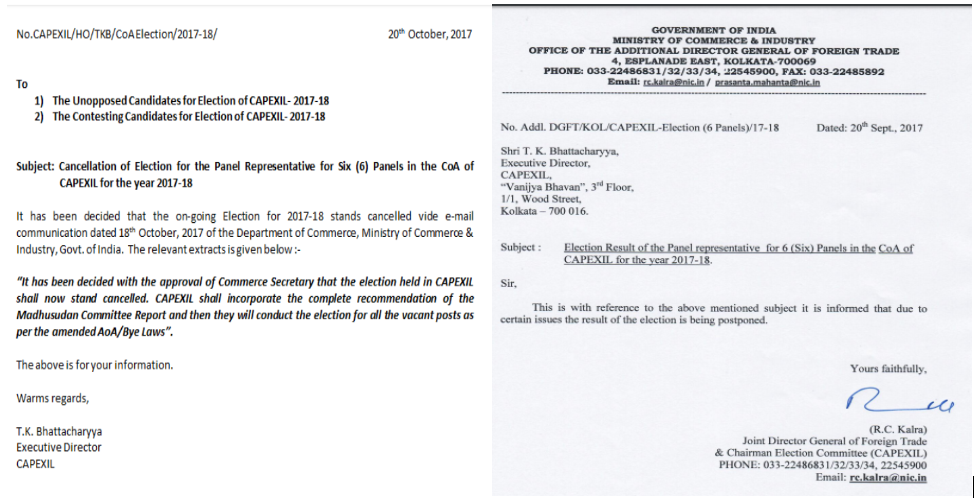 However, what turned out to be a pain point was the delay in declaration of the results. On 20th September, a notice was published on the CAPEXIL website, stating that the election results had been postponed. Another notice, updated on the website on 20th October 2017, declared the cancellation of elections, adding to the pain. Both the notices lacked a supporting reason to validate the decisions on delay and cancellation of the election results.

Being a member of CAPEXIL and a participant in the CAPEXIL committee of Administration (CoA) Election 2017-18 as a voter, I feel we are entitled to the right to know the final result of the entire process of election. Prints Publications Pvt. Ltd. has filed a civil writ petition in the High Court of Delhi to bring the issue under limelight and seek redressal for the same. The fact that both the notices refrained from mentioning any reason is unfair, arbitrary and in violation of the principles of natural justice. The word 'election' connotes the entire electoral process – from commencing with the issue of the notification calling the election to culminating in the declaration of results. And the electoral process, once started, can't be interfered with at any intermediary stage.
Looking forward to hear the Hon'ble High Court's verdict on the same.