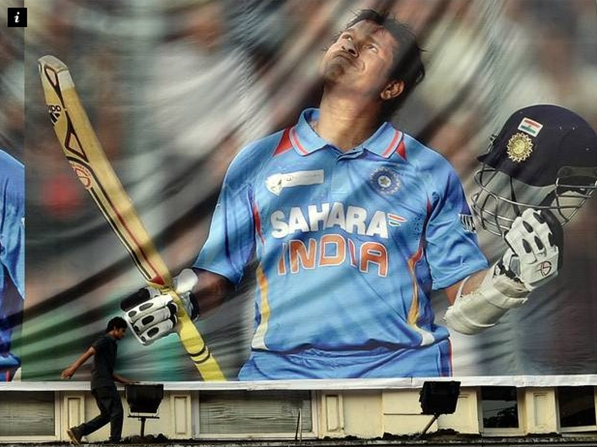 So, finally the legend retired. Sachin Ramesh Tendulkar- A name that has remained there for more than two decades. Twenty five years is a long time for somebody to make and break his career but here we have the Master Blaster who has always stood tall facing all sorts of criticism and still making his way through all the hurdles. The best summary that glorifies Sachin's career at length is nowhere but here.
If I continue talking about Sachin's career, I'll just go on and on and on and still it wouldn't be enough. So, I'll save myself the trouble and talk about the phase that's yet to come i.e. 'Cricket after Sachin'. Ironical, isn't it? 'The God of Cricket' retires and the world comes to a standstill. But as they say 'Don't cry because it's over, smile because it happened'; I think it should be seen more as a celebration. And I think we did the same except the drama that's going on to decide whether Bharat Ratna should be conferred on Sachin or not.
Anyway, that's not the focal point of my conversation. My point is: what next? The best we can do is draw inspiration from this living legend and hope that a new dawn hits the dusk and brings many more Sachins with it. The air is surely rife with suspicions and apprehensions; but the question of the hour is, if we would be able to overcome it. I don't think the gap that has now come with Sachin's departure will ever go away; but the one thing that I'm certain about is many would try to live up to his standards. Of course, the legend will be talked about every now and then; but the cricket will stay on. And as always, after a great inning, all we need is a great follow-up. Fingers crossed for that!