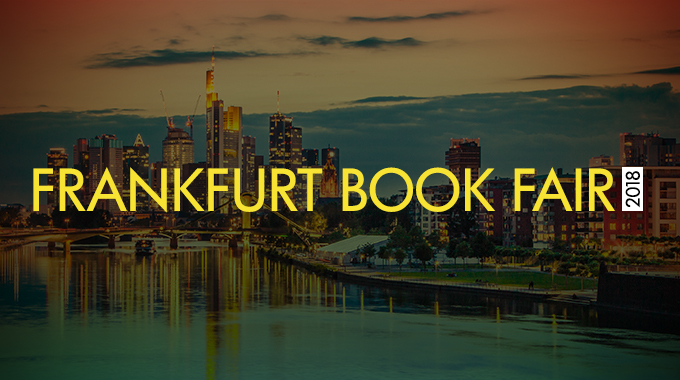 Frankfurt Book Fair a very engaging social and cultural event that connects the print and digital content business worldwide.
This prestigious event was back this year with its seventieth book fair that lasted five days with publishing experts, writers and cultural enthusiast from all around the globe in Frankfurt, where people network, connect, collect information, talk and get inspired.
Every October, Frankfurt becomes the centre of the global publishing industry. A place where groundbreaking contractual agreements are made, innovative technologies are presented, and world literature gets discovered. And during the rest of the year, Frankfurter Book Fair lives on with appearances at many locations across the globe.
Being the world's largest book fair, the event saw a great footfall of nearly two lakh visitors and 7000 exhibitors. The book fair has been celebrated for more than 500 years and is one of the most important event for international deals and trading. It is a critical marketing event for launching books and to facilitate the negotiation of the international sale of rights and licences.
Book fairs serve an important educational purpose for book trade professionals, making them aware of key trends through seminars, panel discussions and presentations. Book fairs also offer a range of events designed to facilitate networking. Many book fairs are geared towards attracting large numbers of the general public.
These fairs represent an important marketing and communication platform for publishers. Authors participate in public events and visitors are often able to buy books at special discounts. Some fairs exclusively allow trade attendees, some are designed for the general public, and others are hybrids, often separating their fair into professional and public days. In Frankfurt, for instance, the first three days are trade days, while it is open for the public final two days.
Every year Frankfurter Buchmesse welcomes a different country as its Guest of Honour, this year it was Georgia. The guest country presented its literature and culture at the fair in Frankfurt, as well as many other locations throughout the country, and gives Frankfurter Buchmesse a new face each year.
The event witnessed many important issues: Diversity, editorial standards, sexual equality and a lot more. The theme of the first conference on Wednesday, 10 October 2018, was 'Cultural trailblazers: How to stay relevant in the machine age'. According to GBO sources, four Indian printers had confirmed their participation at Frankfurt Book Fair this year. They were Thomson Press, Replika Press, Nutech, and Ajanta.
The creative industries are continually challenged by new technological developments. Algorithms are being employed to aid writing, filming, painting and composing, and even to decide which movie we should watch next. Big players like Netflix and Amazon are using Artificial Intelligence to programme their portfolios and create perfectly tailored entertainment for us.
The first Frankfurt Creative AI Conference took a close look at the various opportunities for the creative industries – from creation to curation, translation to distribution, marketing and audience development.