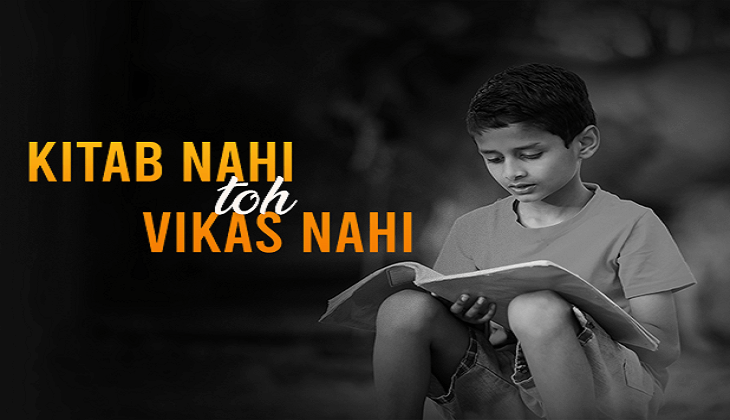 We all know the pandemic has been reeling us back into a state of panic, helplessness and uncertainty. The country has its hands full dealing with shortage of hospital beds, an inept medical system, an economy amidst stagnation. 
Adding to that we're being constantly exposed to news or struggling to adapt with the new normal, our mental health has gone for a toss!
The solution to that?
Books.
Books provide the needed break from social media/ the external environment.
However, for the past few months the distribution of books and reading materials has also been severely hampered. Amidst all other issues, this looming problem has been overlooked and overshadowed for a while.
Which is why we, The Federation of Indian Publishers and Frontlist Media have joined hands to organize a donation drive.
"Kitab nahi toh Vikas nahi"
This initiative aims to ease the pandemic anxiety by offering books to people who otherwise cannot afford them right now. While this situation is hard on all, we hope these books will help people cope in these grim times. 
A fraction of these proceeds will also go towards vaccination awareness. I request all my fellow members and book lovers across the country to take part in this.
Your small contribution can help a child stay in school, help an aspirant achieve their dreams and uplift someone's day. Here's how you can contribute. 
You can send funds directly to an FIP account or pay using the Milaap app.