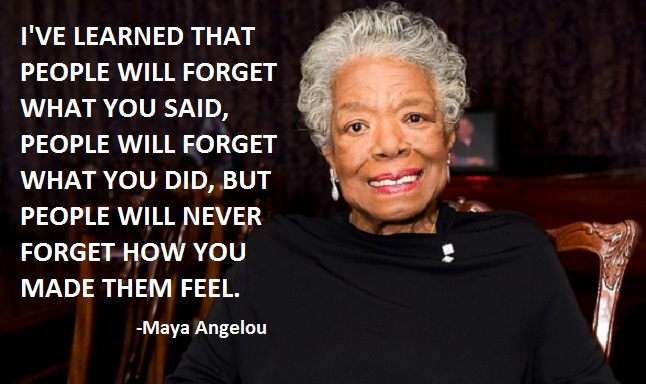 Maya Angelou…Well, who can write about this writer better than Maya herself? With seven autobiographies, she has surely given the world a glimpse about her life. Each autobiography offers the reader some personal insights about her life. And it's indeed a bliss to turn through every page of her life. So, here's my attempt to give you a glimpse on what these autobiographies include.
Chronicling her life, the below mentioned seven volume-series depicts Dr. Maya Angelou's  life fully.
I Know Why The Caged Bird Sings
Gather Together In My Name
Singin' and Swingin' and Getting Merry Like Christmas
The Heart of a Woman
All God's Children Need Travelling Shoes
A Song Flung Up To Heaven
Mom & Me & Mom
'Hoping for the best, prepared for the worst and unsurprised by anything in between' – this quote from 'I Know Why The Caged Bird Sings' depicts the struggle that Dr. Angelou went through in her life. This one shows how strength of character and a love for literature can help overcome racism and trauma. Pretty much what she saw in early 17 years of her life.
Next in the series is 'Gather Together In My Name' which follows the life of Angelou from the ages of 17 to 19. This one depicts a single mother's slide down the social ladder into poverty and crime. And yet she discards self-pity and comes out as an independent and strong woman. Quite rightly expressed here: 'Self-pity in its early stage is as snug as a feather mattress. Only when it hardens does it become uncomfortable.'
Third one in the list i.e. 'Singin' and Swingin' and Gettin' Merry Like Christmas' is about Angelou's early twenties. Her struggle to support her young son and forge a successful career in the entertainment world are mentioned in detail. That's why she says- 'If you find it in your heart to care for somebody else, you will have succeeded.'
Next comes 'The Heart of a Woman' that covers Maya's life when she was raising her teenage son. Survival, sense of self and continuing education is the main theme of this novel.
Fifth instalment in the series is 'All God's Children Need Travelling Shoes'. The main theme of this one is Maya's exploration of her African and African-American identities. She expresses herself aptly in this quote: 'The ache for home lives in all of us. The safe place where we can go as we are and not be questioned.'
Sixth one is 'A Song Flung Up To Heaven'. This one spans around the time when Malcolm X and Martin Luther King, Jr were assassinated. How she dealt with these events and how it affected both America and Africa is described in detail in this one.
Last we have 'Mom & Me & Mom'. Angelou didn't really express her relationship with her mother in any of her autobiographies before. In this novel, Angelou describes how her mother abandons her and her brother when they were kids. She has also defined each and every facet of this relationship. The book was released last year (2013) right before Mother's Day.
Maya Angelou is one of the first authors who discussed her life in open, through a series of autobiographies. As much as the story of her life sounds eventful, the way she has expressed herself, imparting lessons through her experience, is simply amazing.
Hope you do read it soon if you haven't yet. 🙂