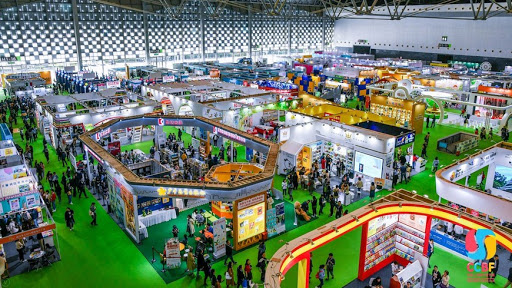 Exciting news for readers all over the world!
The Shanghai International Children's Book Fair will be held virtually this time on Nov 13-15.
Since 2013, this annual event has grown to become one of the most popular fairs across younger audiences in the Asia- Pacific region.  
Which is why it's a major milestone that instead of resorting to cancellation of Shanghai's second-largest event, publishers globally have adopted a innovative digital strategy
Xu says China has contained the pandemic, and social life and economic operations have largely returned to normal. "In Shanghai, for example, a series of large-scale exhibitions have taken place in the past few months, so we decided to present the children's book fair as planned," he says.
The new exhibition model shall combine online and offline activities with a diverse set of local and diverse publishers giving readers a more wide selection of books to scroll through and buy from. The main emphasis from the likes of it has not been very different from Delhi Book Fair 2020 which was organised virtually by our team just a week ago. Exhibitors like many others this year have tried to involve more international publishers, to give the fair a 'global appeal'. For me the best attribute about this mode is that there are absolutely no constraints on who can participate and who cannot. 
This new trend of 'digital book fairs' might be borne more out of necessity than want, but it still takes the whole experience a notch up. Sure, the human interaction, or the whole traditional process of choosing books might be missing but 'the interconnectedness of a diverse set of people sitting miles away from each other yet being able to participate' makes up for it.
So, can we say that this will become a long-standing practice in the publishing industry or is it merely a survival tactic for publishers to stay afloat this year? Only time will tell!
My personal opinion is that 'we must take the digital leap', because digital is clearly the future whether it comes to marketing, publishing or more recently events.