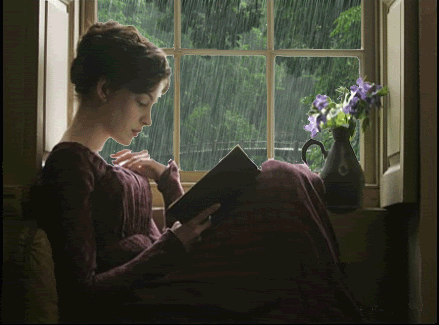 Reading is an activity that you can enjoy anytime, any day and any moment. But sometimes things play as a catalyst and throw you into the 'I'm dying to read a book' state of mind. Weather is one such catalyst. Well, speaking of weather, monsoon is the time when the reading bug bites you way too hard.
Sipping a cup of coffee and enjoying that old classic or any exciting fiction in your balcony while it rains outside…it indeed sounds relaxing! So, to really get you into the mood, we at Buy Books India are offering a good discount of 45% on some of the fine monsoon reads. And here's a list of top five books that I would suggest you to read.
a. Lolita: Written by Vladimir Nabokov, this novel is a classic one about a well educated middle-aged man who has a fondness for adolescent girls. This strange story grabbed the notice of many a critic and gave it a controversial tag. But it is a nice and intense read.
b. Revenge Wears Prada: The Devil Returns: Fans of 'Devil Wears Prada', 'Revenge Wears Prada' is a must-read for you. I know you'd say why a book like 'Devil Wears Prada' would need a sequel. But after reading this one by Lauren Weisberger, you'll say it's the perfect way to continue its prequel.
c. Sita's Curse: The Language of Desire: Many would say that it's an Indian version of 'Fifty Shades', considering all the erotic details that it contains. But this one is more about accepting the fact that even a woman has sexual desires. Must-read for a modern Indian woman. The lines would surely strike a chord.
d. Pretty Little Liars: It's a teen-read but surely a must-read if you love the show 'Pretty Little Liars'. It's a mystery-thriller by Sara Shepard that managed to grab the attention of teenagers world-wide. Suspense is served with spice in this very book.
e. The Fault in our Stars: This one is surely talk of the town right now. It's a hysterical love saga about the lives of two cancer patients who fall in love. A fabulous job by John Greene! Again, a must-read!
So, which of these novels are you going to soak into while it rains cats and dogs outside? Do share and also browse other exciting monsoon read right here.