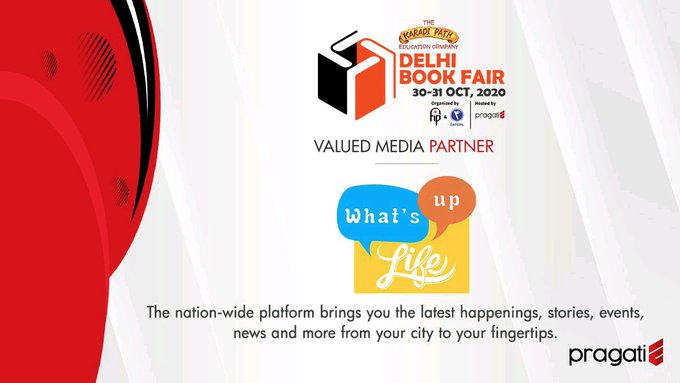 Delhi's first-ever virtual book fair is just around the corner…. 
And I can safely say this is going to be one of the best and the most enthralling events to ever be organized for all the bibliophiles!
What makes it so exciting ?
Well first of all, we've onboarded some of the most eminent players in the publishing world from Oxford University Press to Dinesh Publication to showcase around 10,000 books and more for our readers. 
Participants can scroll through the virtual shelves, and shop as they please!
Apart from this the Virtual Delhi Book Fair will also hold an E-VICHAAR webinar programme with over 70 influential speakers that will keep you hooked with the most recent literary and social developments of the times. 
From a discussion on 'Ancient Indian Civilization' to a controversial debate on 'Delhi Riots 2020', readers of all sorts will have something to engage with. 
Readers will also have the feature of live chats through which they can communicate and express their views amongst fellow participants.
Besides this, our kids media partner Cartoon Network and POGO will host exciting painting competitions. The best entries will receive fun goodies and hampers, every hour. 
An array of essay contests will also be held by our partnering schools in order to keep fueling the excitement and creativity of our younger audience. 
Participants will also get a chance to interact and network with industry pioneers. Bibliophiles will get the opportunity to meet up and coming authors, to take part in the book reading of just launched works. 
What's more?
Participants will get a chance to discover books from a diverse collection – indie literature, comic books, graphic novels. literature reads and snag them at highly discounted rates. 
Can it get better than this?
Stay excited… it's coming soon on 30th &31st October, 2020.