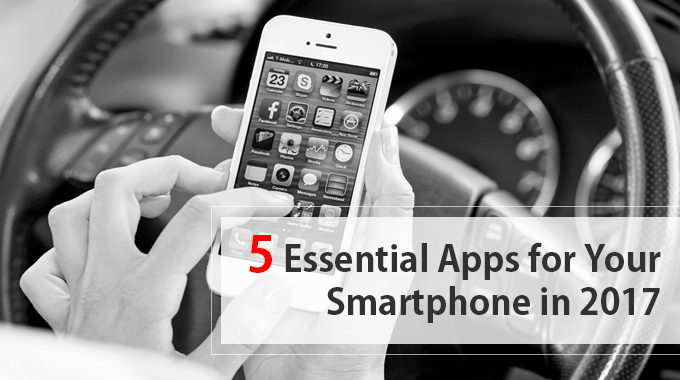 Technology. The one word that drives me crazy. There's always something new to explore. Something that excites and amazes one.
And mobile applications continue to be on top of the exploration list. Here's why I thought of getting away from business related topics for this blog and write on my favourite apps of the year so far.
I believe with more than two million apps to choose from, it can be a difficult task to pick out the ones that are actually worth your time. And without quality apps, that expensive smartphone in your pocket is as good as useless.
The ones I have included in my list either had a significant update or took off in popularity, this year. Here we go…
Microsoft To-Do
Does your list of chores make you forget to pick up the eggs and milk on your way home from work? The Microsoft To-Do app is something you need in your life right now! It is an easy-to-use, beautifully designed to-do app with a cross-platform compatibility and helpful deadline reminders.
I really can't remember the number of times this app has saved me from missing out on important timelines.
The Great Courses Plus
Killing time on our phones with the latest mobile game or by endlessly scrolling through various social media channels, is something we all do. Come to think if it, wouldn't it be better if we used those free hours more constructively?
Download the Great Courses 2.0 and you'll know what I am talking about. The app brings to you fascinating lectures from top colleges and other experts. Whether it's a lesson about the universe from Neil deGrasse Tyson, a drawing lesson from a top artist or different tricks to improve your camera skills from a National Geographic photographer, this app has it all, and more. Tempted to explore, aren't you?
Funnel
For an information seeker like me, this is a must-have app. While it's almost impossible to keep up with every twist and turn of our 24/7 news cycle, Funnel does that for us.
It streams the latest audio newscasts from reliable sources like NPR, BBC News, CBC and more. It's like having a single radio station with a huge variety of content to keep you updated.
Focalmark
By now, I'm sure everyone knows the power of hashtags in content marketing. They are like a secret weapon for growing your followers on Instagram.
Hashtags should be relevant to what you are posting but not so heavily overused that your photos or videos just get lost in the crowd. Focalmark is of great help when you struggle to maintain this much-needed balance. The process is simple: Tell the app what kind of image you're uploading, and it'll generate a mix of hashtags that'll help your work get seen. Then just copy and paste as a comment to your latest Instagram upload and watch the likes roll in.
Filtru
Coffee lovers, this one's for you!
Filtru guides you through the art of crafting killer brews, including pouring intervals, stirring and waiting tips. It has nine brewing methods and even lets you create and store your own. It supports everything from aeropresses and bonmac drippers to noka pots and siphons.
What's more? As tracking caffeine intake is essential, it plugs into Apple's HealthKit so you can keep tabs on cups of coffee consumed.
So these are 5 apps that have added to my experience with technology in 2017. Would love to know your take on these as well as about the essential ones you have on your smartphones.